President H. James Williams, Ph.D. welcomes students to campus for the Fall semester.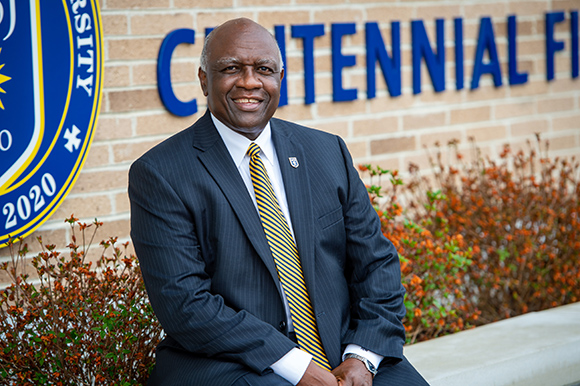 Mount Students, Faculty, and Staff:
When I think of a word to describe the Mount, "Community" rises to the top. The Mount has a deep sense of community, one that Carole and I immediately felt when we stepped onto campus for the first time, more than 6 years ago. Every member of the faculty and staff is here for the students.  The Mount does more than prepare students academically; we also prepare students for successful and fulfilling lives in which they serve the common good.  This commitment to mission and a holistic approach to the educational experience creates a community of persons who care about one another and makes the Mount a unique and special place – far beyond a traditional institution of higher education.  
Today, we are excited to welcome students – as the Mount community continues to grow.  I encourage new students to immerse yourselves in campus life. Talk with faculty and staff.  You will discover their dedication to helping you flourish intellectually, while you grow and develop – mind, body, and spirit. Talk with returning students who are continuing their studies.  Listen and learn from their sage advice about how to make the most of your time on campus.  Grab coffee with classmates in Starbucks.  Eat with new friends in the Fifth Third Dining Hall.  Join the Choir, Band, or Theater.  Attend a sporting event. Join a student organization. Attend events offered by the Offices of Student Affairs, Mission Integration, and Diversity, Equity, and Inclusion – there is truly something for everyone!  This vibrant, supportive teaching and learning community is here to help you realize your full potential and propel you on a personal, one-of-a-kind educational journey.
Similarly, I encourage returning students to become re-engaged in the Community this Fall.  Extend the well-known Mount hospitality to your newest classmates.  Attend at least one campus event or activity that you have not attended in the past.  Join a new group or club. Take advantage of office hours and other opportunities to speak with faculty members.  With each new Academic Year comes new opportunities and endless possibilities.  Continue your educational explorations!
I thank the Mount's devoted faculty and staff for the preparation that has led to this moment. The work you do in classrooms and offices across the campus is not only a worthy endeavor but an impactful one, shaping lives and futures. 
As we look forward to everything this new Academic Year has to offer, Carole and I are, indeed, blessed to be part of the Mount Community – our extended family. We wish everyone a fantastic Fall Semester! 
May God continue to bless all of us!  Go Lions!!
Sincerely,
H. James Williams, Ph.D.
President