Dr. H. James Williams, Ph.D, president of Mount St. Joseph University, offers a statement of reflection on Veterans Day for those who have served our nation.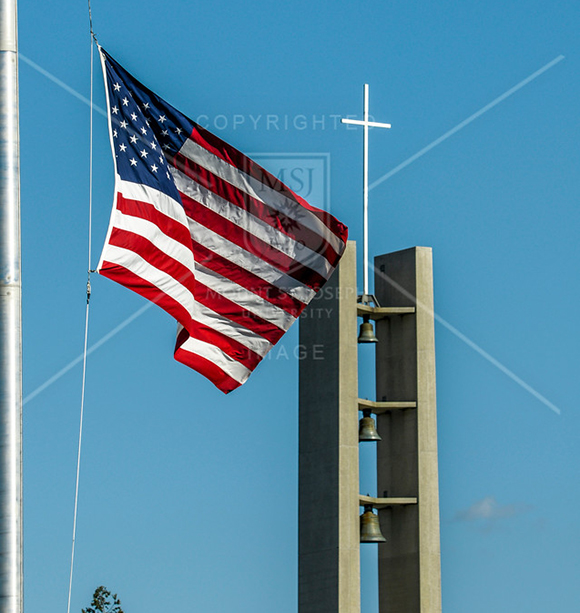 November 11, 2021
Students, Faculty, and Staff:
On this Veterans Day, please join me in pausing to reflect on our fundamental freedom and to recognize the heroes who have sacrificed to assure that it continues, unabated – our Veterans. They have demonstrated honor and valor time-and-time-again, from the American Revolution to the Global War on Terrorism.  Unfortunately, too often, we who enjoy the freedom and security their sacrifices have provided us fail to notice them – but not today!
Many of our veterans endured long separations from their families and loved ones, missed the births and milestones of their children, spent holidays in foreign lands, suffered injuries and illnesses – all, while placing themselves in harm's way for the rest of us.  Because of their humble spirits, we rarely know their stories or the extent to which they have sacrificed.  However, we do know that our freedom is not free; our Veterans paid the price.   
As a Military Friendly University, a designation we are proud and honored to have achieved, the Mount is humbled to offer veterans the opportunity to continue their educations here.  Indeed, the University remains committed to ensuring that our veterans and military-affiliated students receive all the support they need to reach their educational and professional goals.
Veterans, you have done your duty – for your families, your communities, and your Country.  You have served our Nation with great distinction. Please know that, while we can never repay our debt to you, time can never diminish our gratitude and respect for all you have done for us.
On this Veterans Day, we raise our collective voices in praise and thanks for the tremendous sacrifices you have made to protect our way of life and for the example of selfless service you model for all of us.  May God continue to bless you and your families; may God continue to bless Mount St. Joseph University; and may God continue to bless the United States of America.
Sincerely,
H. James Williams, Ph.D.
President