The skills we learned at the Mount carry us through our lives, no matter where the adventure takes us.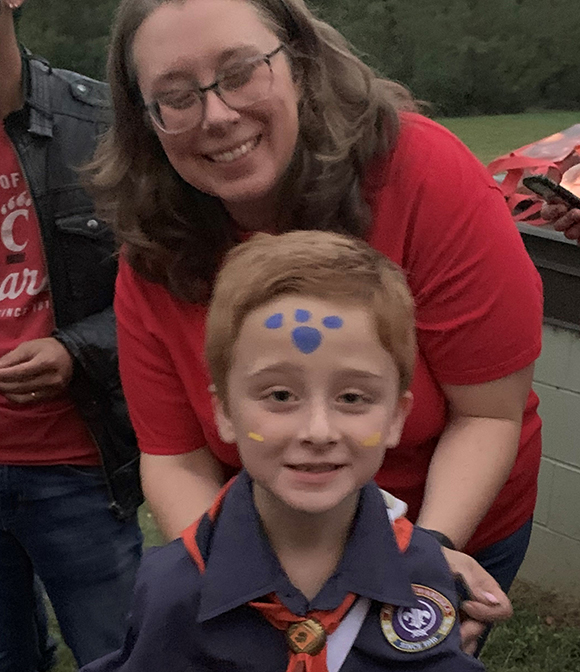 When I graduated from the Mount in December of 1997, with degrees in English and Communications, I landed my dream job right away.  I was an editor at a technical book publishing company, just 10 minutes from my home.  After a few years there, I moved on to work in communications and programming for Keep Cincinnati Beautiful.
Later, a series of events took me to my family's property management business.  That's when I really started using the writing, public speaking and other skills I learned at the Mount!  I was communicating with residents and contractors at a rapid-fire pace. My communication skills had to be on point to ensure I was explaining things thoroughly.  My contractors and I need to communicate efficiently.  What exactly do I want painted or repaired? Believe it or not, it can be a difficult conversation between a resident and property management when he or she is not paying rent or there is a major lease violation.
In 2003, I ran for public office and was elected as the fiscal officer for Colerain Township.  I served for four terms (sixteen years) and did not seek re-election in 2019. Now, what in the world would an English major do as the chief financial officer for one of Ohio's largest Townships?  Well, the numbers do have commas in them!  Seriously, serving in elected office requires a great deal of oral and written communication.   Explaining Colerain Township's complex financial picture clearly and concisely was a talent I quickly realized I possessed. This was important in working with staff, the public, state auditors, bond counsel, bankers, the media, and a variety of other parties.
Now, I'm still working in our property management business, but I've taken on a volunteer leadership role with my third grader's Cub Scout pack.  I absolutely adore the families and especially the kids in our group!  They are so eager and excited to learn and go on adventures.  We adult leaders need to plan events and communicate about them to the families.  As we started this year, I was speaking with and emailing our new families to tell them all the detailed information about our calendar of events, dues, uniforms — and much more!
While some might say I'm not using my degree, I disagree completely.  No matter what I'm doing, I'm using what I learned at the Mount.  Likewise, a nursing alumna might not be working in the healthcare field right now. However, I bet she's using her knowledge when an aging parent needs care.  Or, maybe she's helping her best friend navigate through the complexities of a cancer diagnosis.   Our eductaion major friends are certainly using their degrees at their kitchen table each night, helping with homework.  Some might even get calls from friends asking to explain Pythagorean theorem or to edit a five-paragraph essay!
Just because you aren't working in the field in which you hold a degree, doesn't mean you're not using your education.   The skills we learned at the Mount carry us through our lives, no matter where the adventure takes us. 
Heather Ellis Harlow is a December 1997 graduate of the Mount and served as art editor, assistant editor and editor of the Dateline.  She also holds a Master of Public Administration from Northern Kentucky University. Her husband, Michael, and she have two sons, John and James.