Biochemistry major, Victor '22 found his transition from a local community college to the Mount to feel like a sense of home with plenty of student resources to accommodate academic needs.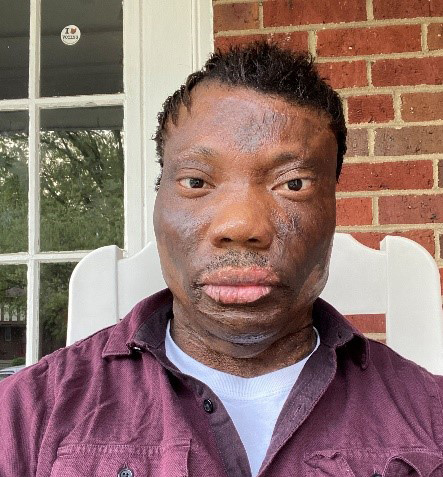 Why did you choose the Mount?
As a transfer student, having finished my associate degree from Cincinnati State College, I knew I wanted a school closer to home, which provides flexibility for students like me who often juggle both work and studies together. The Mount has given me a sense of being closer to home, where I can still meet with my primary care doctor, talk with friends and family, and still participate in on-campus Christian activities.

How did the MSJ Admission team help accommodate your transfer needs?
The Mount has been good to me so far since I transferred into it from Berea College. Casey in the Admission Office has been very helpful to me from day one by communicating with me about the different benefits the Mount has to offer. He lessened the anxiety that comes with making a big transition, changing schools, and getting closer to home. I am hopeful that the Student Resources Center will be beneficial to me when I start living on campus in the coming semester.
Are you involved with any on-campus activities/clubs/co-op/athletics? If so, please share.
I am not involved in any on-campus activities, as I am still commuting from home, However, I would like to be a part of the soccer club or the chemistry club. Getting together with fellow students who share similar interests or have the same major would be beneficial for a student like me, especially sharing ideas and helping each other explore different problem-solving techniques.
What has helped you be successful at the Mount?
Physics is not easy for those of us who do not have a robust math and science background. However, Dr. Mark Fisher attenuated the difficulty of both Physics I and II by using real world examples, and making the lectures engaging and interactive for everyone. Similarly, the Mount's Student Learning Center and Disability Services has helped me overcome test-taking challenges by making available to me test-taking accommodations.
What advice would you give to someone looking to transfer to the Mount?
No part of the education process comes easy, especially when it comes to adult students juggling both full time jobs or raising a child [while in school]. Several factors have helped me be successful throughout the semesters and would also help other students looking to transfer to the Mount. For example, reaching out to the instructor for clarity on things I did not understand made a big difference for me. The instructor listened to me and was eager to help. Visiting the Information Resource Center was also a big part of taking control of certain areas of my academics. This team was helpful to me and taught me how to navigate the platform to print important documents, register for classes, and execute other functions. Lastly, staying focused and not losing sight of the ball will help students looking to transfer to the Mount be successful, as it did for me.
How do you manage your course load with a job/ and or your personal life?
Managing my courses and staying afloat on due dates was not easy, but the drive to complete tasks and the reward that comes with learning new things made a big difference for me. Making good use of my calendar/planner helped me stay on track on assignment and deadlines. Equally, setting a good study schedule and adhering to it played a crucial role in my overall success.  
How did the Mount helped you accomplish your education goals virtually during the during the COVID-19 pandemic?
Covid-19 pandemic made things difficult, but continuous updates from the Mount regarding the pandemic and the cooperativeness of instructors made the situation bearable. I believe that lookng after students' wellbeing, leaving main offices open to assist students, and instructors giving accommodations for various reasons due to the inconveniences caused by the pandemic made for a successful academic year. The Mount has helped me in these aspects, making it convenient for me to reach someone in the office to help me with registration, as well as understanding my course schedule. Thanks to Ms. Crane and Ms. Beth for responding promptly to my emails and helping me navigate the registration process. God bless the Mount.
Interested in a biochemistry degree like Victor? Check out the School of Behavioral and Natural Sciences page to learn more about our offerings.