Always prepared to help regardless of the day or time, Top has been a true comfort to any in need.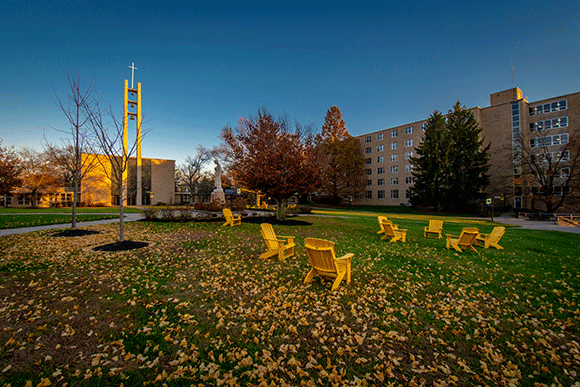 On May 4, 1991, Theorphlis Smith Borden became the first African American woman to be ordained a deacon in the Episcopal Diocese of Southern Ohio, thus breaking a male tradition held since 1818.  Theorphlis (Top) also continued her family tradition of service.  Her parents, Israel and Fanella Smith, moved to Lincoln Heights, Ohio, from Bessemer, Ala., in order to provide a better future for their two daughters. Israel was an insurance agent, and Fanella taught elementary school. Theorphlis was called "Top" by her younger sister, Robbie, and the name became hers forever.
Israel 's aunt already lived in Lincoln Heights, and when he visited, he found a tight knit community, safe for his family and ready for development.  He and his wife became strong advocates for the progress of the new village, and devoted much effort to its growth. Israel was studying for his law degree at Salmon P. Chase College of Law, and was the first resident city solicitor. He taught Sunday school at St. Simon of Cyrene Episcopal Church in Lincoln Heights.  Fanella was active at the church, serving on the Women's Auxiliary and the Altar Guild and singing in the choir.
Advised that Wyoming Schools offered a college preparatory education, the Smiths put much effort into getting Top into that school district.  She entered Oak Street School, and went on to graduate from the high school.
She met her husband, Nate Borden, at Indiana University, and they married before he began playing for the Green Bay Packers.  Their three children--Stephen, Cheryl and Robert-- became football aficionados as they joined the couple on their dad's career-path playing for the Dallas Cowboys, and Buffalo Bills as well as Green Bay. When he became injured, he worked as a scout for the Buffalo Bills and Atlanta Falcons. Meanwhile Top worked for Ohio Mental Health Services,  The Princeton City School District, General Electric Company, Xerox and The Lincoln Heights Health Center before she retired from The Union of Black Episcopalians.
At the time she decided to become a deacon, the Episcopal Church offered the position of Eucharistic Minister.  This became a turning point in her life.  Her mother said she had been a help to others all of her life, so the deaconate would not be a stretch for her.  Top conferred with the then-Rev., now Bishop Michael B. Curry who told her what the position entailed.  Top laughs when she remembers not being certain if she had made it clear just what she was asking, so she met with him again. 
She felt called by God to serve, and attended  the Episcopal Diaconate School in Kentucky.  Ordained by Bishop William Black and Bishop Herbert Thompson, Jr. at the Church of the Redeemer in Hyde Park, she served at Trinity Church in Hamilton, Ascension and  Holy Trinity in Wyoming,  as well as St. Simon, Top is now on sabbatical.  We shall miss her gentle touch, her soothing manner and the calm she brings to those of us who have been gifted with her spirit in our hour of need.  Always prepared to help regardless of the day or time, Top has been a true comfort to any in need.​