The cITe Scholars program officially launched at the Mount this past fall.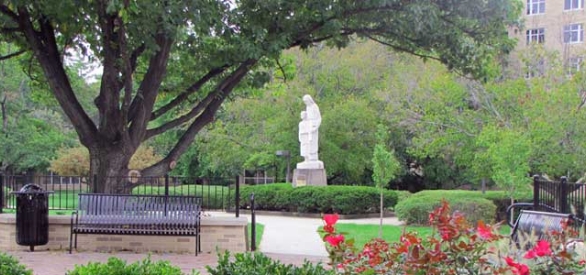 This multidisciplinary program provides students with the opportunity to have a major in their content area of interest and pair it with a dual major of Computer Science and Natural Language Processing (NLP).
The cITe Scholars program provides students with an excellent opportunity to use NLP to analyze qualitative data and use that information to create technological solutions that will meet people's real-world problems. The program helps to bridge an understanding of how data and technology can be used with other fields so that the scholars can work closely with people who are technical to explain data and the reasoning about how the data can contribute to research or business decisions.
"No matter what field you go into, the ability to pull, understand, and parse data and tell a story with it is essential," explains Jacqueline Roberts, a cITe program director. "It doesn't matter if you're in health sciences, or accounting. You're going to be dealing with data at some point, and you're going to be able to explain it to people and make decisions with it."
The Mount's cITe program began with a cohort of 12 students, all with different backgrounds and areas of interest ranging from Liberal Arts to Biomedical Sciences.
Brook Batch, a cITe program director, explains how the program works.
"Students get to dive into individual research projects their first semester where they start researching a project of their interest, they comb through the academic literature, they write a literature review, and in the second semester they get to design and pilot a small research study and report those findings," she says "I think it's great that students get that hands-on experience as soon as they start the program."
So far, the scholars have completed a multitude of projects, ranging from the Mount's student app, Mount Roar, to the Cicada Safari app with Dr. Gene Kritsky, and most recently, a COVID vaccination scheduler for the new MSJ clinic. Batch states that her favorite aspect of the cITe Scholars program is talking to students who are thinking about joining the program and working with the current students on their various projects.
 "We've been able to present at several virtual conferences, and the students have participated in them. I enjoy seeing them step into that role of preparing a presentation alongside us and then presenting what they've done."
Currently, the cITe Scholars program is looking for new students who are interested in applying. This scholarship opportunity adds up to an additional $8,000 on top of an existing MSJ scholarship. It can be for adult students, first-time freshmen, or even transfer students.
While at first, the cITe Scholars program may seem intimidating, Roberts says you do not need to be a master programmer to apply.
"You don't need to be afraid of technology. It's a series of steps, and it's not super complicated once you know the foundation," she says. "Even if you're a non-technical person, it doesn't mean that you can't major in computer science and be able to use it."
When asked if they have any advice for future cITe Scholars, Batch says, "Don't be afraid to explore something that interests you and to try new things, because that's really what we're about here, helping students either pursue or identify their goals if they don't know what they want to do and then helping them achieve them and explore different ways to do that."
If you are interested in applying to the cITe Scholars program or would like to learn more about what the program entails, you can contact cite@msj.edu.