Looking to add a technical edge to your skillset? Mount St. Joseph University is pleased to announce that the University has received additional $8,000 scholarships available for those interesting in joining the cITe Scholars Program.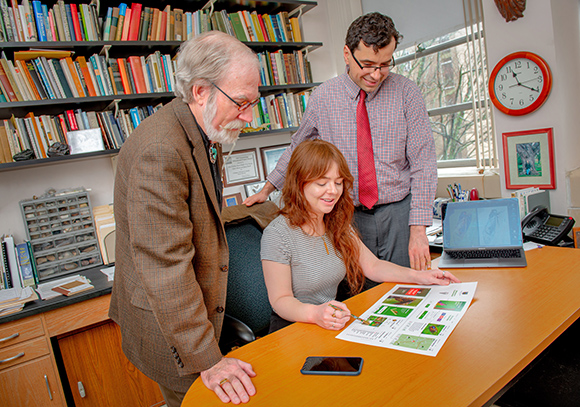 The Choose Ohio First (COF) cITe scholarship award offers Ohio-based first year and transfer students an additional $8,000 per year for up to five years based on academic merit, which when combined with other Mount scholarships, may cover the full cost of tuition at MSJ.
"The cITe Scholars program is an exciting cohort-based learning opportunity for highly motivated students who are interested in working and learning alongside their peers, advancing their future careers, and/or pursuing graduate school," says Brook Batch, Content Editor and Digital Media Production Specialist of Technology Infrastructure Services. Awarded scholarships in this area provide increased financial support as students pursue their degrees.
About the cITe Scholars Program
Futhermore, cITe Scholars double-major in an area of their choice paired with the new Computer Science major concentration in Natural Language Processing (NLP) to add a technical edge to their skillset. The Mount created the program for driven students who are interested in making a difference in the world by studying what they're passionate about—such as biology, psychology, social work, etc.—and learning how technology can be combined with their interests to enable students to amplify their unique voices and analyze data to make decisions with it in their chosen fields.
"Working with cITe has been an excellent experience providing me with research, written and spoken skills along with team work," says Noah Douglas, a current COF cITe student. "I feel involved in real-world situations and capable of making real change through my work."
cITe Scholars Program Promotes Hands-On Opportunity
Natural Language Processing (NLP) is an emerging multidisciplinary field combining a study of linguistics and technology to process human speech and writing as a way to understand people's wants and needs. As soon as students join the cITe program, they are given the opportunity to work on real-world projects with faculty members, which gives students hands-on learning experience early on. Recent projects include the Mount's student app, the Cicada Safari app with Dr. Kritsky, the Mount Roar app, and a COVID vaccination scheduler.
For students interested in learning more about the cITe Scholars program or the COF cITe Scholars award, please email cite@msj.edu or call or text 513-452-3004.