With the year coming to an end, some students are wondering the same thing: how is graduation going to work?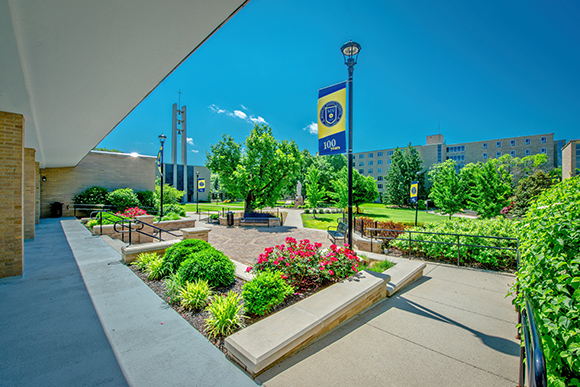 Disappointingly, there was no graduation last year, and that is an event no one wants to miss for a second year. Deciding to have in-person graduation this year came with challenges.
Dean of Students Janet Cox said, "We have been working with the State of Ohio." They were also working with the restrictions and guidelines of COVID, which can be challenging. Ultimately, they found a spot on campus fitting for the graduates and limited guests to attend, the Schueler Field Sports Complex.
There are three ceremonies, the first one at 10 a.m. for graduate students. The 2 p.m. ceremony will be for undergraduate students. The last one, at 6 p.m., will allow the first 200 students from the class of 2020 who register to walk across the stage.    
At Grad Finale, an event held in March, graduate students and seniors were asked if they preferred virtual or in-person graduation. Of course, they preferred in-person graduation.
Precautions will have to be followed due to the ceremonies being in-person. There will be, as always, the six-foot social distancing between people, chairs, and bleachers, and mandatory masks.
There will be guest speakers this year, though it is still undecided if these speakers will be in-person or recorded.  "The mayor of Cincinnati, John Cranley, will be speaking," said Cox. She also added that "in the 10 a.m. and 2 p.m. ceremonies, the graduate and undergraduate Distinguished Students will be delivering remarks." 
She advised that graduates wear flat shoes since they will be on the ground at the sports complex. She also added, "They will be lining up in the parking structure and processing with the faculty marshals to the field." There is going to be staging, a big screen, and music by the Mount's band. Their goal is to make it as celebratory as possible, given the regulations. In all, we are hoping for a great day for the graduates.