Mount St. Joseph University has been named as one of 122 colleges to Phi Theta Kappa's 2020 Transfer Honor Roll, recognized for excellence in transfer student success.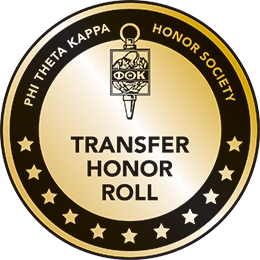 Mount St. Joseph University has been named to Phi Theta Kappa's 2020 Transfer Honor Roll, which recognizes excellence in responding to the needs of transfer students as they make their leap from community colleges to 4-year colleges. (Click here for full press release.)
This distinguished honor is awarded to the top 25% of colleges who earned the highest Transfer Friendliness Ratings by completing a transfer profile in the Phi Theta Kappa requirement review. 
"This award is given to four-year colleges and universities with proven outcomes for transfer success," says Phi Theta Kappa President and CEO Dr. Lynn Tincher-Ladner. "They are the best at providing a supportive and smooth transition from community college—equating to increased rates of bachelor's degree attainment for transfer students."
Amy Wolf, Assistant Director for Adult and Transfer Student Recruitment, understands first hand the needs of students looking to transition to a 4-year college, demonstrating that care and service to accommodate the unique needs of transfer students to keep their education goals on track.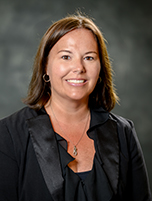 "I am excited that the Mount received the PTK Honor Roll distinction again this year," says Amy. "We are always trying to meet our transfer students where they are. We are a community at the Mount and we want our transfers to feel that way from day one when interacting with us. We personalize appointments to the student's needs, and help identify transfer pathways between majors that keep transfers on track with their career goals. We help them find what they need on campus in order for them to succeed both personally and professionally." 


In addition, Amy is also the staff club advisor of HAVIC (Helping all Veterans in Communities), a student organization where she works to educate and assist those in military and veteran affairs. The club is open to anyone that supports the HAVIC mission, including undergraduate, graduate, alumni, faculty, and staff. Many participants in the group are veteran students themselves. "I enjoy working with them as it helps build our commitment to community through all things we do in the club," says Amy. 


Visit www.msj.edu/transfer for more information, or contact Amy Wolf @ amy.wolf@msj.edu.