Mount Professor BC Charles-Liscombe, Associate Professor and Chair of the Department of Athletic Training, will be recognized with the Athletic Trainer Service Award for NATA.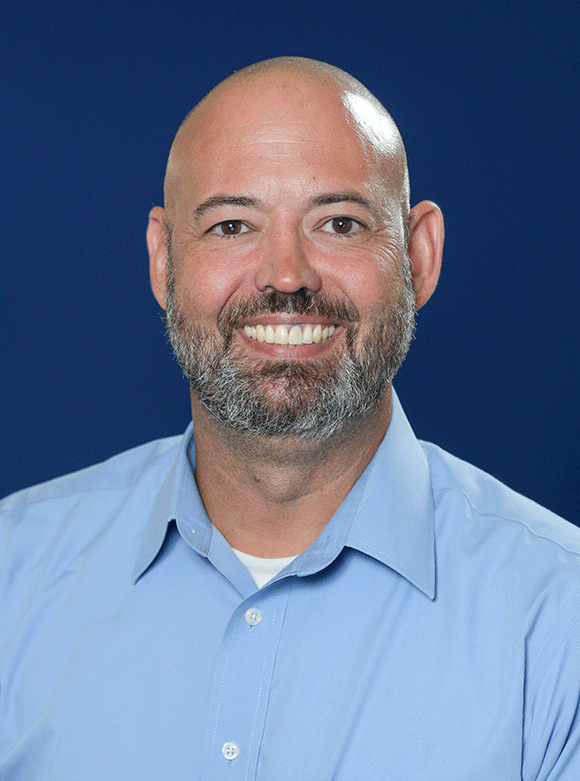 Dr. BC Charles-Liscombe, Associate Professor and Chair of the Department of Athletic Training, will be recognized at the 2020 National Athletic Trainers' Association 71st Clinical Symposium and AT Expo in Atlanta , GA this June with the Athletic Trainer Service Award.
Dr. Charles-Liscombe is being recognized as an NATA member for his contributions to the athletic training profession as a volunteer at the local and state levels. ATSA recipients have been involved in professional associations, community organizations, grassroots public relations efforts and service as a volunteer athletic trainer. Eligiblity is limited to ATs with a mimimum of 20 years of membership and involvement in the NATA, clinical care, and advocacy.
Dr. Charles-Liscombe currently serves on the executive board of the Ohio Athletic Trainers Association as the Vice President of IntraAssociation Affairs and as a member for the Great Lakes Athletic Trainers Association Education Committee.  He is also a member of the National Association of Advisors for the Allied Health Professions.   He serves on the planning committee for the Greater Cincinnati Quality of Life Forum and the Interprofessional Education Committee in the School of Health Sciences.
His community involvement has included work as the former race director for the Just for the Health of It MSJ 5k,  Girls on the Run,  the Flying Pig Marathon, the Delhi Swim Club,  St. Dominic Parish and School, Boy Scouts of America Pack 483, and the Seton High School Mom's and Dad's Club.   He previously served on the North Carolina Athletic Trainers Association Board of Directors from 2002 to 2011.
In addition to his community and professional service, Dr. Charles-Liscombe presents regularly at the state and national level on active learning strategies in the classroom,  adverse childhood experiences and the social determinants of health, simulation experiences in healthcare, and athletic training education. His primary teachign responsiblities in the department include athletic training clinical education courses,  Pathways to the Health Professions – a first year seminar course for aspiring health professions students, medical conditions in athletes, and therapeutic exercise for both undergraduate and graduate students.
The Mount is currently accepting students for the first class in the Master of Athletic Training program which begins in May 2020.  The Mount's AT program has a 30+ year history of producing highly qualified healthcare professionals committed to whole person health.  For more information visit www.msj.edu/mat or contact us at athletic.training@msj.edu.