Mount St. Joseph University will honor several alumni and supporters at the Centennial Jubilee Gala on Friday, April 3, 2020, at the Cincinnati Music Hall Ballroom.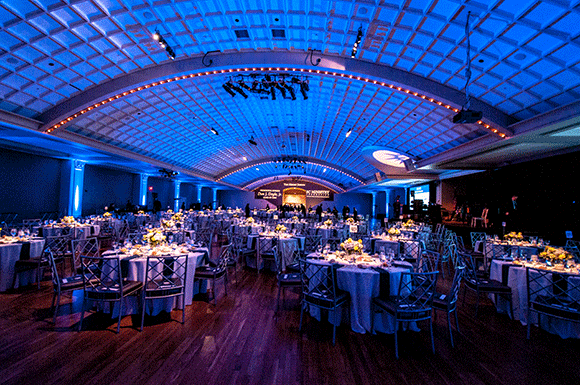 Contact:
Shayna Nevermann
859-322-9983
Shayna.nevermann@msj.edu
MOUNT ST. JOSEPH UNIVERSITY
FOR IMMEDIATE RELEASE
February 17, 2020

CINCINNATI – Mount St. Joseph University will honor several alumni and supporters at the Centennial Jubilee Gala on Friday, April 3, 2020, at the Cincinnati Music Hall Ballroom.
David Childs '00, Jason Kammer '00, and Jessee Smith '10 will each receive the Alumni Impact Award, which recognizes recent graduates of the Mount for their outstanding contributions to their careers and their communities.
Childs is an associate professor of Social Studies Education and History at Northern Kentucky University (NKU). He was the first African American in the Teacher Education Department to receive tenure at NKU. Childs is an ordained clergyman and pastors First Antioch Baptist Church in East Walnut Hills. He is also the CEO of the nonprofit First Antioch Ministries that focuses on education, spirituality, homelessness, and food programs.
Kammer is the vice president of Bancorp Intelligent Automation at Fifth Third Bank, where he has worked for more than 18 years. He played baseball at the Mount and went on to serve as the assistant baseball coach. Kammer is now in his 20th season as a coach and his 24th season with the program.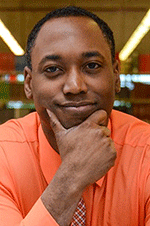 David Childs '00                                        Jason Kammer '00                                Jessee Smith  '10                 
Smith founded her own jewelry business, Silverspot Studio & Metalworks, in 2003, and later returned to the Mount to complete a B.F.A. in Fine Art with a concentration in Sculpture. She also recently completed copying editing, design, and layout for the Ohio Biological Survey's "A Naturalist's Guide to the Fishes of Ohio". Smith has been volunteering with the Western Wildlife Corridor for nine years and currently serves as vice president of the board.
The Mount will be honoring the Sisters of Charity of Cincinnati with the Centennial Award. This special award, bestowed only in 2020, recognizes the legacy of the Sisters of Charity of Cincinnati, who founded the College of Mount St. Joseph in 1920.
Bernadette Coutain Plair '67 will receive the Ann Rasche Award, which is presented to a Mount alumni who demonstrates the spirit of service and philanthropy shown by the late Ann Rasche'47. Plair, a native of Trinidad and Tobago, is the director and co-founder of the Centre for the Rescue of Endangered Species of Trinidad and Tobago (CRESTT).
Bernadette Coutain Plair '67
Timothy Schroeder, CEO and of founder of CTI, a multi-national research firm, will be honored with the Trustee Award, which recognizes supporters of the Mount who exemplify the long-standing commitment and leadership represented by the Board of Trustees. Schroeder has more than 35 years of clinical, academic, and industry experience in global drug and device development programs.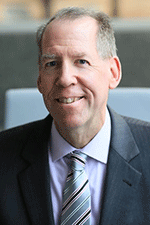 Timothy Schroeder
Jack Reau will be inducted into the Wolohan Masters Academy. Reau is the CEO of Game Day Communications and co-founded the media and marketing agency in 2002 with former ESPN anchor Betsy Ross. Reau currently serves on several boards in the Cincinnati community, including on the Mount's Board of Trustees.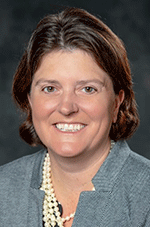 Jackie Reau
The Wolohan Masters Academy was founded in memory of Mount alumna Georgine Braidic Wolohan '63. The Wolohan Masters Academy recognizes alumni and community leaders while fostering a network of professionals that mentor Mount students through sharing of career and personal experiences.
The Centennial Jubilee Gala is the Mount's most impactful event that helps fund more than 1,000 scholarships annually to deserving Mount students. For more information and to purchase tickets: https://www.msj.edu/alumni-friends/alumni/alumni-events/the-mount-jubilee-annual-scholarship-benefit/.
About the Mount
As a Catholic institution rooted in the values of the Sisters of Charity, Mount St. Joseph University excels at serving the common good. Undergraduate, graduate, and doctoral students at the Mount are inspired to think beyond the classroom and redraw the bounds of what's possible for their futures. This is accomplished through individualized educational experiences, a safe, secure campus environment, and an all-in commitment from faculty and staff to seeing students reach their highest potential. The Mount fosters life-long learners who serve, care, and contribute to the world beyond their front doors. To find out more visit: www.msj.edu.
###

***AS YOU ARE LIKELY AWARE, GOVERNOR DEWINE SIGNED AN ORDER PROHIBITING GATHERINGS OF 100 PEOPLE OR MORE IN THE STATE OF OHIO.
ACCORDINGLY, WE HAVE TENTATIVELY RESCHEDULED OUR CENTENNIAL JUBILEE CELEBRATION FOR SATURDAY, SEPTEMBER 12 (FOUNDER'S DAY WEEKEND, MARKING THE 100TH YEAR ANNIVERSARY OF THE MOUNT!). WE ARE DELIGHTED THAT THIS EVENT HAD ALREADY SOLD OUT, AND YOUR REGISTRATION FOR THE APRIL 3 EVENT HOLDS A PLACE FOR YOU IN SEPTEMBER. IF YOU ARE AN EVENT SPONSOR OR TABLE HOST/HOSTESS, WE ASK THAT YOU PLEASE SHARE THIS INFORMATION WITH ANY GUESTS YOU HAVE INVITED.  
MORE DETAILS ARE FORTHCOMING ABOUT THIS WONDERFUL WEEKEND; THANK YOU FOR YOUR PATIENCE AND SUPPORT.