The School of Business will host guest speaker, CEO of Cincinnati Bell Inc., Leigh Fox to present, "Change and Re-invention."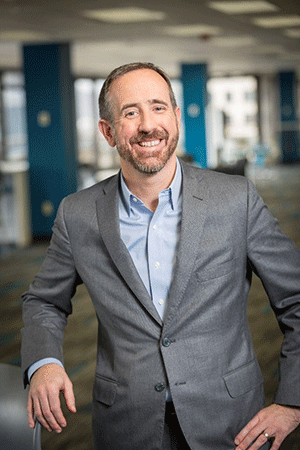 Mount St. Joseph University's School of Business will welcome President and Chief Executive Officer of Cincinnati Bell Inc., Leigh R. Fox, to present, "Change and Re-Invention" on March 2, 2020 from 11 a.m.-11:45 a.m. in the Recital Hall. The event is open to campus at large.
Fox will be speaking to change within Cincinnati Bell, a 150-year-old company and his personal transformation to the CEO position. Campus can expect to hear about change and adaptability in the marketplace, and how life-long learning can create opportunity.
About Fox
Leigh Fox is President and Chief Executive Officer of Cincinnati Bell Inc. Fox has been with Cincinnati Bell since July of 2001, most recently as President and Chief Operating Officer.  In that role, he was responsible for overseeing all aspects of operations, sales and customer care for both the Entertainment & Communications Segment and the IT Services & Hardware Segment.
Fox also served as the company's Chief Financial Officer from 2013 until September 2016, responsible for all aspects of finance, accounting, and treasury. Prior to 2013, Fox had increasingly larger corporate responsibilities as Chief Administrative Officer, and Senior Vice President of Finance and spent eight years in senior roles within the company's technology services business.
A native of Cincinnati, Fox holds a bachelor's degree from Miami University and an MBA from the University of Cincinnati.  He is on the boards of the USA Regional Chamber, American Red Cross, UC Foundation and Anthony Munoz Foundation.  He is a member of the Cincinnati Business Committee and the Business Leader's Alliance.