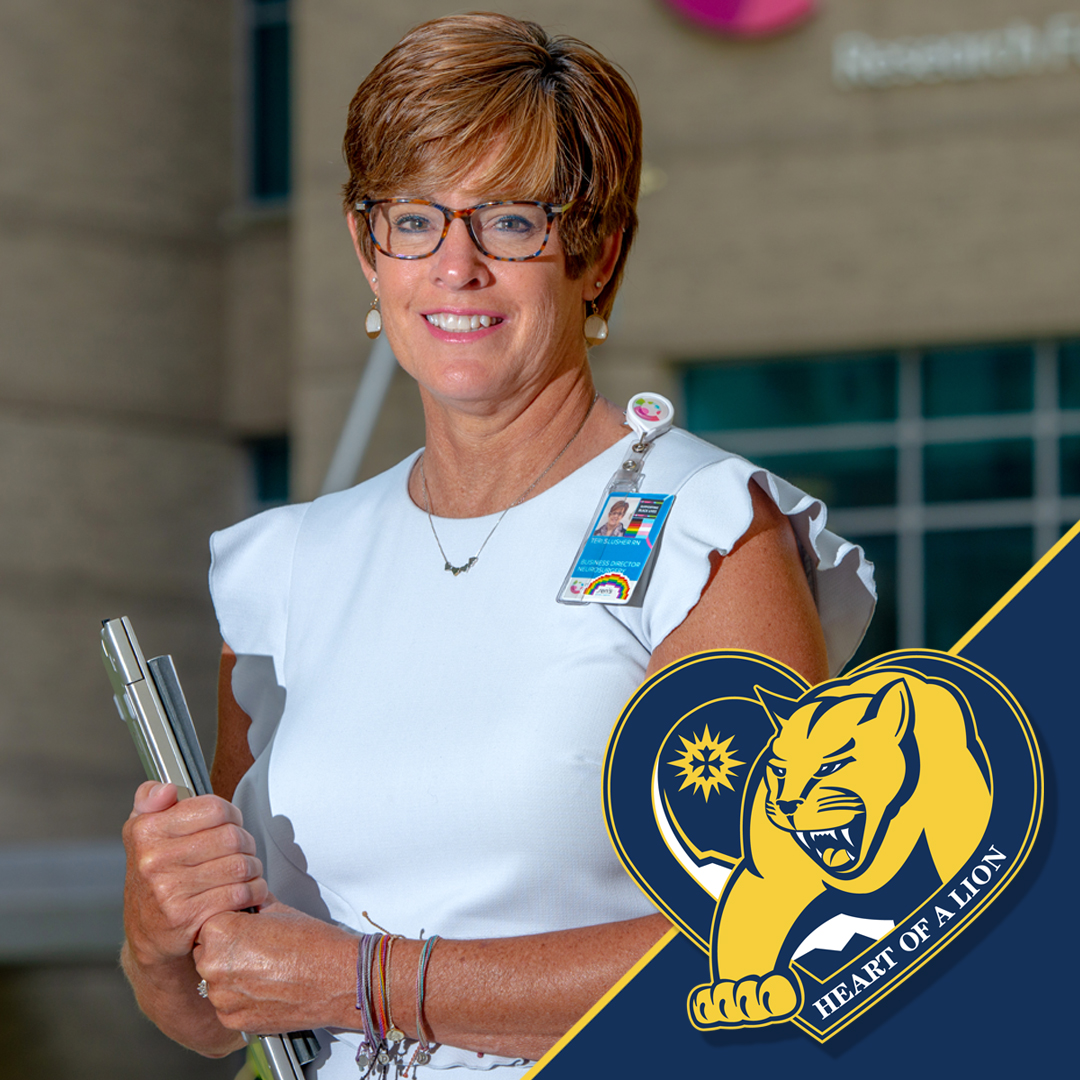 "I connected with the classmates in my first cohort, but what astounded me about the Mount's MBA Program, was the broad range of business people in both my cohorts—there were professionals with so many different backgrounds such as retail, civil service, accounting. All of those perspectives and experiences offered an amazing well-rounded approach to our learning and our discussions, and the professors ensured the open learning environment flourished."
By: Kathleen Cardwell
Earning her MBA wasn't the first time Teri had found herself in a MSJ classroom. She also earned her undergraduate degree in nursing through the Mount's Weekend College program in the early 1990's. Teri quickly established her nursing career at surrounding hospitals with a consistent focus on patient care and satisfaction.
For Teri, the MBA Program at the Mount exceeded her expectations. For starters, she was impressed with the personal attention and flexibility offered by the dean and the program director, both whom inspired and encouraged her to stay with it, even though a life change required her to start the program in one cohort and finish in another. Even that, Teri believes, was fortuitous.
"I connected with the classmates in my first cohort, but what astounded me about the Mount's MBA Program, was the broad range of business people in both my cohorts—there were professionals with so many different backgrounds such as retail, civil service, accounting. All of those perspectives and experiences offered an amazing well-rounded approach to our learning and our discussions, and the professors ensured the open learning environment flourished."
Teri's believes her 30 years of nursing experience and her business expertise is an effective combination.
She joined the team at Cincinnati Children's Hospital Medical Center (CCHMC) in June of 2011 as a program manager, followed by a career path on the business side of health care that has led to where she is today, working as the Business Director for Neurosurgery in the Department of Surgical Services at CCHMC. Teri partners with the Chief of Neurosurgery to ensure multiple business needs are met, including patient satisfaction, ensuring the doctors have access to operating rooms, and managing financial operations. For her, it's a challenging but fulfilling balancing act. She is expected to align the goals of growing the Neurosurgery Division, but within the hospital's available capital and financial resources, while also ensuring the doctors meet their goals of delivering quality patient care and advancing their research efforts.
In terms of earning her MBA, another impactful lesson for Teri was realizing how critical the broader view was in her line of work.
 "I'm expected to help the surgeons achieve their goals within the organization, while also influencing people and decision-makers outside of my reporting structure to ensure the business grows. A major part of the value I add comes in my ability to achieve what is necessary on the business side, while also raising alerts with the caregivers and our outside partners when it comes to the overall patient services and outcomes."
Teri's success is evident. The top-level leaders at CCHMC see the benefits of her dual perspective and often send employees to her for advice and direction.
"It has been so beneficial and rewarding to be able to step back and look at my many years at the bedside and appreciate what I now see, and the impact I am now able to make, from a systemic, business operations perspective, for both the patients and the Neurosurgery Division."
Interested in increasing efficiency and effectiveness in an organizational setting? Visit our School of Business page to view our offerings to help you become a successful leader.