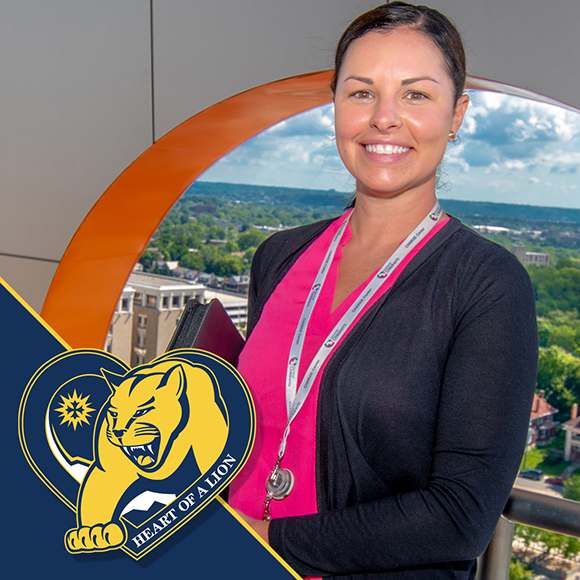 "The environment I work in is built on a mission of patient outcomes and continuous improvement coupled with a vision centered on transformation, of taking the right steps towards what's next. My role is to be the voice of reason, to ensure there are actionable steps that can support th
e big ideas. What drives me every day is the ability to improve the lives of children."
By: Kathleen Cardwell 
Anne partners with the chiefs of eight core surgical divisions at Cincinnati Children's Hospital Medical Center (CCHMC) to evaluate and implement new initiatives focused on strategic growth, including patient care processes as well as new discoveries, or devices. It requires Anne to consider a variety of critical business factors, including infrastructure, competition, talent pools, investments, and market needs.
"The environment I work in is built on a mission of patient outcomes and continuous improvement coupled with a vision centered on transformation, of taking the right steps towards what's next. My role is to be the voice of reason, to ensure there are actionable steps that can support the big ideas. What drives me every day is the ability to improve the lives of children."
One of Anne's most meaningful projects at CCHMC was her work on helping to create solutions for a nonprofit focused on patient safety. She led efforts in documenting, standardizing, testing, and validating data across eight hospitals in Ohio to improve and advance patient safety. Not only has this work saved lives, it was scaled to a national level within one year. For Anne, it was another prime example of the powers of collaboration and action to affect change.
She credits much of her success to the MBA she earned at the Mount. For Anne, the Saturday format enabled her to focus on her career during the week and spend time with her family in the evenings. She especially appreciated the cohort model of the Mount's MBA Program.
"It was incredible to interact and learn with the same group of people. We were able to quickly engage and perform as a team. The low-stakes learning and idea-sharing we used in working on case studies was so effective at honing my skills in agility and being about to shift when strategies or priorities change. Those are real-life skills I use every day. The Mount's MBA Program always felt like a fulfilling addition to my life and career, not a distraction."
Her success has also fueled her desire to give back. Inspired by a professor from her MBA Program, Anne recently joined her first Board of Directors for CHARGE (a disorder affecting many areas of the body) Syndrome Foundation.
Anne thrives on the excitement and impact that's inherent in a dynamic, fast-past environment where change is constant, the view, always forward. In the midst of supporting top leadership in CCHMC's responsible restart and addressing the backlog of cases due to COVID-19, she's also part of a new initiative: the continued transformation of CCHMC as it's 150th anniversary approaches in 2033.
"It's very much a balancing act between the incredible innovations—now and in the future—with  the strategic growth and global positioning of CCHMCs' core mission, which is patient care."
For more information on the Mount's business programs, visit the School of Business page to learn more.