The MSJ softball program has hosted home softball games at the Kinder Morgan Softball Complex, at 5042 River Road (near the University) since the spring of 2007.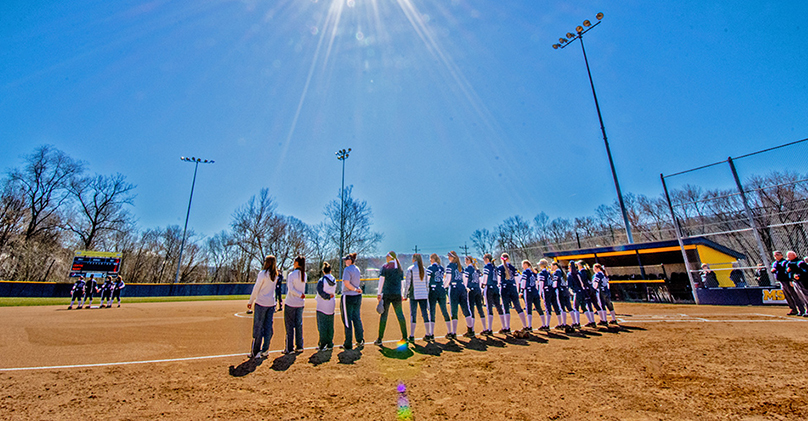 The grass outfield surface, and dirt infield playing field, which facilitates excellence drainage, is enclosed by a permanent, NCAA regulation style fence, with a full windscreen. The field also has a state of the art lighting system. In 2009, fully-covered concrete dugouts were put in and in 2011, a wireless, digital scoreboard was installed as well as the construction of a two-story press box was completed.

The University also has developed additional property at the Softball Complex into practice fields for soccer and baseball, and includes parking, restrooms and a service building for storage of equipment and maintenance supplies.
Athletic Field for Rent
Interested in hosting your next event in one of our facilities? Let us help you plan your next event! Find rental information below for the Kinder Morgan Softball Complex.
Softball Field for Rent
Looking to rent a large outdoor space? This unlimited capacity outdoor softball field for rent can meet your athletic needs for sports-related activities, fundraising events, or parties.
| | |
| --- | --- |
| Cost to Rent | $200/3hrs, $500/day |
| Seated Capacity | Currently unknown |
| Standing Capacity | Unlimited/Outdoor |
| Accessibility Info | Level access from parking lot |
| Food Service | None |
| Parking | Free and abundant |
Contact:
For more information on renting this facility, please contact Katrina Kenton, Director of Auxiliary Services at Katrina.Kenton@msj.edu